I will be noting here observations of events occurring in Uganda, in Holland or otherwise things that I have noticed and have made an impression on me or raised questions or a strong reaction on my part including hilarious jokes, images and videos. If you have suggestions for this blog, please contact me! You can, of course, also respond to my postings!
Monday, July 24, 2017
The perfect time to go to a fast food place is during so-called "busy hours" (the time between 11:00 a.m. and 1:00 p.m. and the period between 6:00 p.m. and 8:00 p.m.). It is not easy to get a table, but this is the time when fresh food is being served.
1
If you want some fresh French fries, order them without salt.
French fries are salted right after a whole batch is cooked, and the staff would have to make a new unsalted serving specially for you.
2
The smell from the kitchen is part of the marketing strategy.
Passing by some fast food place, it is difficult to resist the tempting smell of delicious food. This happens for a reason. Many restaurants try to make sure that the smell of cooking reaches the noses of the people outside. Some places leave their kitchen doors open on purpose.
3
Coke is cheaper than tea because it stimulates the appetite.
In fast food places, sodas are normally cheaper than tea. This is because they want people to buy more sodas: it is impossible to quench thirst with a sweet soda (and you will buy it again and again). Also, carbon dioxide stimulates the appetite.
4
French fries contain 19 ingredients.
The legendary flavor of fast food French fries is achieved by mixing around 20 ingredients. Potatoes are the basic one. The other 18 are some fats, additives, and flavor enhancers, making this food not completely harmless.
5
It is not the best decision to be an early bird.
One-upmanship is a good thing, but not when it comes to fast food. Don't go to fast food places right after their opening time: they clean their kitchen equipment with aggressive chemicals that can remain on kitchen machines and countertops in the morning and go straight onto your food.

6
Fast food today is way more caloric than 30 years ago.
Today the portions of our favorite foods have increased, and so has the amount of calories in them. For example, a cheeseburger contains 75% more calories compared to its "predecessor" from the 1980s. 20 years ago, French fries were 2 times less caloric. Pizza has gained 70% more calories.
7
The amount of sugar in a milkshake exceeds the daily norm by 2-3 times.
A milkshake is one of the classic items in fast food places. It is especially popular in summertime.
The daily norm of sugar is around 1-2 oz, while one serving of milkshake contains around 3 oz of sugar.
8
Everything is more delicious when you eat with your hands.
Do you know why there are no forks and knives in fast food restaurants? One possible answer is that when a person eats with their bare hands, he or she gets more pleasure and, as a result, eats more.
9
Soda fountains are terribly dirty.
Soda fountains in fast food places are difficult to wash. Imagine how many bacteria, germs, and mold are there. The sugary environment makes very good conditions for these "dwellers."
10
Pineapples are a tasty tropical fruit that have been celebrated for centuries not only for their unique taste, but also for their miraculous health benefits. This fruit is full of potassium, manganese, copper, calcium, magnesium, vitamin C, thiamin, beta carotene, B6, folate, and fiber, making it one of Mother Nature's true superfoods.
Below you can find 10 amazing health benefits of pineapples.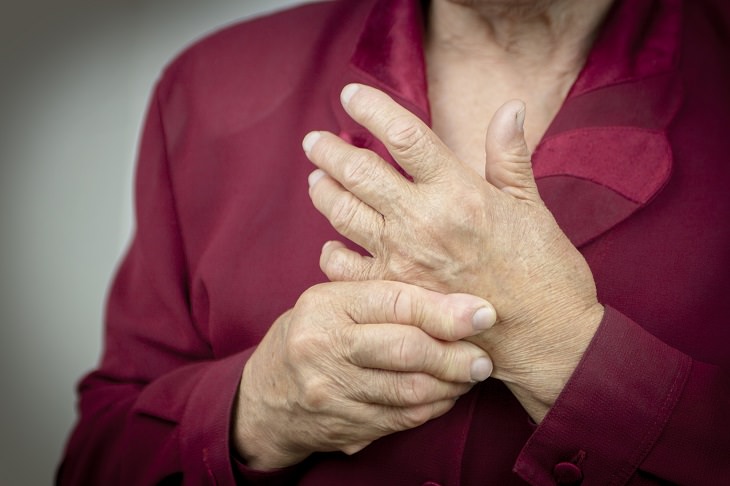 Pineapples contain a rare proteolytic enzyme known as bromelain, which primarily breaks down complex proteins, but it also has some serious anti-inflammatory effects, and has been known to reduce the signs and symptoms of arthritis in many patients.
One serving of pineapple contains more than 130% of the daily requirement of Vitamin C, making it one of the richest sources of ascorbic acid. Vitamin C helps to reduce illnesses and boosts the immune system by stimulating the activity of white blood cells, and it also acts as an antioxidant that defends the body against the harmful effects of free radicals. These are dangerous byproducts of cellular metabolism that can damage various organs, as well as cause healthy cells to mutate into cancerous ones.
3. Tissue and Cellular Health
An often-overlooked benefit of vitamin C is its essential role in creating collagen. This is why it's a healing vitamin, as collagen is the essential protein base of blood vessel walls, organs, skin, and bones. A high vitamin C content helps you heal wounds quickly and protects against illnesses and infections.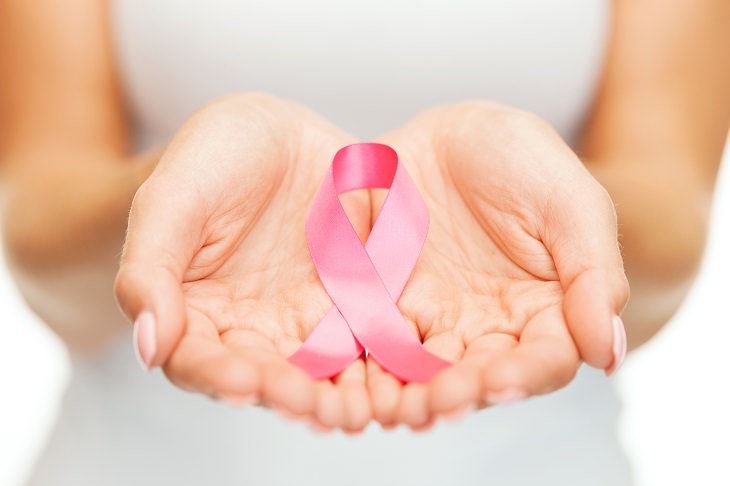 Apart from vitamin C, pineapples are also rich in other cancer-fighting antioxidants, such as vitamin A, bromelain, beta carotene, various flavonoid compounds, and high levels of manganese, which is an important co-factor of superoxide dismutase, an extremely potent free radical scavenger that has been known to cause cancers. Pineapples can help prevent cancers of the mouth, breasts, and throat.
Like the majority of fruits, pineapples are a great source of fiber, but they are extra special as they contain both soluble and insoluble fiber. This means that eating a load of pineapples can help protect you from a health conditions such as constipation, diarrhea, blood clotting, irritable bowel syndrome, high blood pressure, and atherosclerosis. Fiber helps to bulk up stool, which promotes the passage of food through the digestive tract at a normal rate, and also stimulates the release of the juices needed to dissolve food. Furthermore, it helps in dealing with loose stool, which reduces the effects of IBS and diarrhea. Fiber also helps strip the blood vessels of excess cholesterol, thereby boosting cardiovascular health.
The enzyme bromelain also helps to reduce phlegm and mucus build-up in the respiratory tracts and sinus cavities. Therefore, not only do pineapples prevent you from contracting illnesses that cause phlegm and mucus build-up, they also help eliminate these materials from your body if you've already contracted an illness or infection.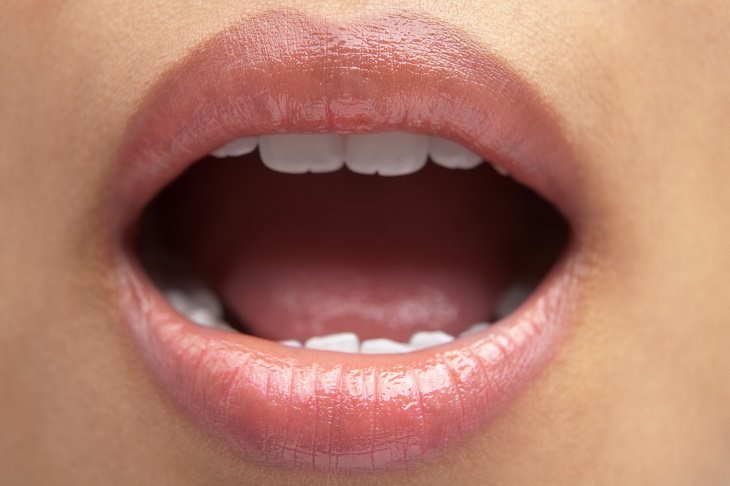 Along with the antioxidants that protect against oral cancer, pineapples also possess astringent properties that strengthen gums, making sure that your teeth do not become loose. Astringent agents help tighten tissues and tone the body so things such as tooth loss do not occur.
Although this fruit is not known for having a strong calcium content, which most of us immediately associate with strong bones, it does have an impressive amount of manganese, which is another mineral that helps strengthen bones. Manganese is the most prominent mineral in pineapples, and a single serving of this fruit can deliver more than 70% of your daily requirement.
Vision is one of the most important human senses, and pineapples have been directly connected to boosting eye health and preventing age-related eye deficiencies that occur. Macular degeneration affects many elderly people, and beta carotene can help delay this vision problem.
Pineapples are full of potassium, which is one of the most important minerals in the human body. An important function of potassium is as a vasodilator, meaning that it eases the tension and stress of the blood vessels and increases blood circulation to various parts of the body. When your blood vessels are relaxed, your blood pressure is reduced and the flow of blood is less restricted. This will help prevent clots and plaque from forming, decreasing the risk of heart attacks and strokes.
Thursday, July 13, 2017
24-year-old Nyakim Gatwech is making waves in the fashion industry with her sumptuously dark skin
1
Before the South Sudanese model found success, though, her unique beauty wasn't celebrated by all
2
In 2016, an Uber driver suggested she bleach her skin, implying that her deep complexion was nothing to love
3
She simply responded with laughter, and has fully embraced her striking appearance ever since
4
"My chocolate is elegant. So is what I represent… A nation of warriors," she captioned an Instagram photo
5
Now living in Minneapolis, Nyakim is a voice of encouragement for the Black community
6
"You are beyond beautiful and the love I have for you is unconditional because you are me," she wrote
7
"Let's show the world how beautiful and intelligent we are apart from just being dark skinned"
8
The burgeoning fashion icon has now gone viral, with over 100 thousand followers on Instagram
9
10
Though she still receives discouraging messages now and then, she refuses to give up her radiant self-love
11
12
She has even been dubbed the "Queen of the Dark," a title she happily accepts
13
"My skin absorbs the suns rays and my hair defies gravity. Now you can't tell me I'm not magical!"
14
Meet the 10 Fastest Trains in the World... The invention of the train is what turned America into a superpower. It changed ove...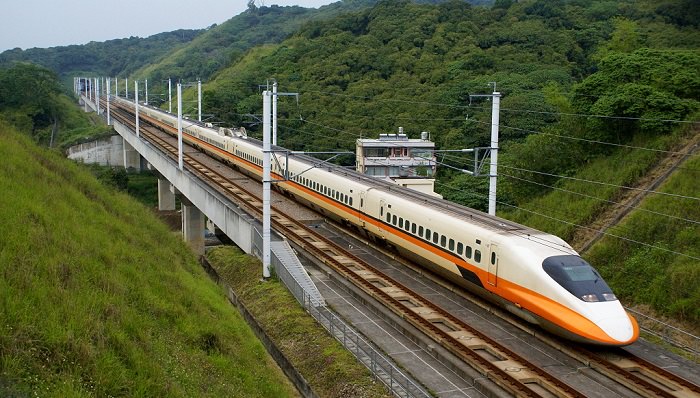 By   Dave LeClair   The price of TVs varies wildly. You can be looking at thousands of dollars separating the cheapest models from the ...

10 Natural Ways to Get Rid Of Eye Wrinkles Many of the wrinkles around our eyes, sometimes called "smile lines&quo...